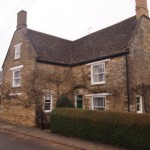 CPD Session in Nottingham
There will be an opportunity to attend a talk I'll be giving in dealing with damp in old and historic buildings on the 19th of May in Sandiacre, Nottingham. Full details can be found on the following link
The event is being organised by Jane Newton at the CIOB, whose contact details can also be found in the link above. The event is £5 to non-members of the CIOB and free to members and students. Whether you are a practising surveyor or just have an interest in old buildings then I'm sure you'll find it fascinating.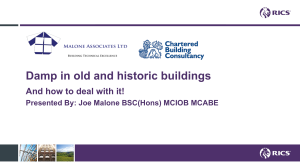 The talk should last about an hour with a Q&A afterwards. Topics that I'll be covering are:
1. Tools of the Trade
2. The principles of moisture management
3. Back to basics: A focus on critical technical details.
4. Understanding moisture equilibrium
5. Cure or management solution
6. The holistic damp investigation process
7. A brief update on rising damp
8. Condensation damp & ventilation strategy.
Please follow and recommend our blog page: